Thank you for allowing Carolina Chair to furnish your home.
Your Carolina Chair furniture is made for living! Here are a few maintenance suggestions to help sustain the life of your quality, upholstered furniture.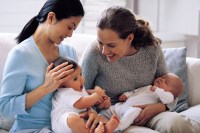 General
Arrange your furniture with the environment in mind. Protect your upholstery from sunlight, excessive humidity and dryness by carefully choosing where your furniture will be placed.

Vacuum your furniture regularly using a soft brush attachment.

Blot spills immediately with a clean dry white cloth. If the spill becomes a stain, check the fabric's cleaning instructions. The cleaning code can be found under the center seat cushion.

Furniture is for living, however, two common things can decrease the lifespan of your upholstery fabric:

Allowing pets on the furniture.
Placing newspaper on the furniture.
Cushions, Backs, and Throw Pillows
Reverse all seat cushions and back pillows regularly. The cushions should also be rotated from side to side where possible.

Back and throw pillows should be fluffed regularly to maintain full appearance and total comfort.

Remove the cores for seats, backs, and throw pillows where applicable before any cleaning.

Do not wash or dry cushion, back or throw pillow cores ... this will cause melting and bonding of the fibers.
Cleaning Codes
W - Best to use a water based cleaner
Spot clean using only the foam from a water-based cleaning product such as mild detergent or non-solvent upholstery shampoo. Apply foam with a soft brush in a circular motion. Vacuum thoroughly when dry.

S - Best to use a solvent cleaner
Spot clean using mild water-free solvent or dry cleaning product. Clean only in a well-ventilated room and avoid any product containing carbon tetrachloride or other toxic materials. Cleaning by a professional furniture cleaning service is recommended. CAUTION: Use of water-based or detergent-based solvent cleaners may cause excessive shrinking. Water stains may become permanent and unable to be removed with solvent cleaning agents. To prevent overall soil, frequent vacuuming or light brushing to remove dust and grime is recommended.

WS - Best to use a water or solvent cleaner
Either of the first two cleaning methods can be used.