Hard Plastic Sectional Connectors ... perfect for carpet or rug surfaces
Hidden, quicksnap hard plastic connectors are provided as a standard free feature on all CarolinaChair sectional furniture. The connectors help to keep your sectional components stable. No more sliding components or frequent readjustments ... great for carpet floors or on rug surfaces! If you have tile, hardwood or uneven flooring, you may want to upgrade to our heavy-duty metal sectional connectors for your new sectional sofa. You can also buy sectional sofa connectors for your existing sectional sofa.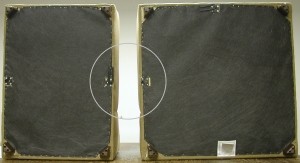 Connectors are hidden beneath your components so you won't see them, even if you choose to use your components separately.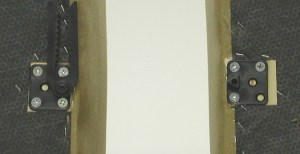 A close up look ... when your components are shipped or when you want to use your components separately, the connectors lie hidden beneath your components.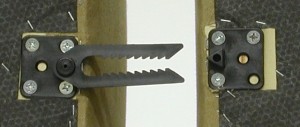 When you want to connect your components, simply reach underneath with your hand or foot to flip out the toothed lever so it points to the connecting component. (You don't have to turn the pieces over to do this.)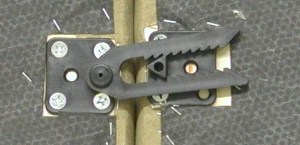 Then just slide the pieces together until you hear the connectors snap.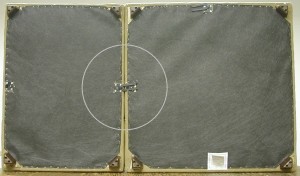 A larger view ... that's all there is to it!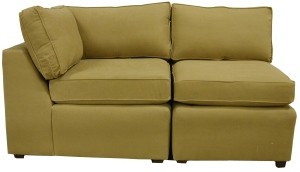 Your components are now securely attached. When you are ready to separate your components, simply face your sectional and lift up on the component to your right (this movement releases the peg from the toothed lever). Then you can slide the components apart.